Caramel Sauce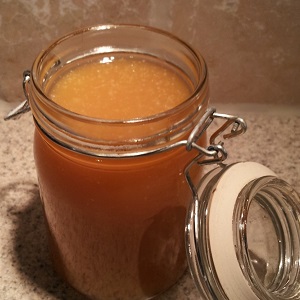 Ingredients
1 cup Sugar
1/2 cup Heavy cream (35%), heated until warmed
2 tbsp Butter
½ tsp Salt
1 tsp Vanilla extract
1/8 tsp Lemon juice
1 tbsp Corn syrup
¼ cup Water
Instructions
In a saucepan stir together the sugar, syrup, and water until the sugar is completely moistened
Heat, stirring constantly, until the sugar dissolves and the syrup is bubbling
Stop stirring completely and allow it to boil until it turns a deep amber
Remove from the heat and slowly (carefully) pour the warmed cream into the caramel. It will bubble up feverishly.
Stir mixture thoroughly until smooth. If any lumps appear return to heat and stir until dissolved
Stir in butter and salt. Mixture may look streaky but don't worry, it will become uniform after cooling
Wait 3 minutes then gently stir in vanilla extract
Enjoy!
Tips
Can be kept at room temperature for up to 3 days or up to 3 weeks refrigerated